Product Availability
This is available in UserVoice Discovery Essentials, Pro and Premium.

Not included in your plan? Want to learn more about the benefits? Leave us a message! If you're viewing this on our Help Center, click the Support bubble in the lower-right of this page.
Having problems with our integrations?
Our integrations sometimes write logs when there are errors. To check your logs, follow these steps:
Open the Settings drop-up menu from the icon in the lowest position of the left-hand sidebar menu
Select Integrations
Click Integration Logs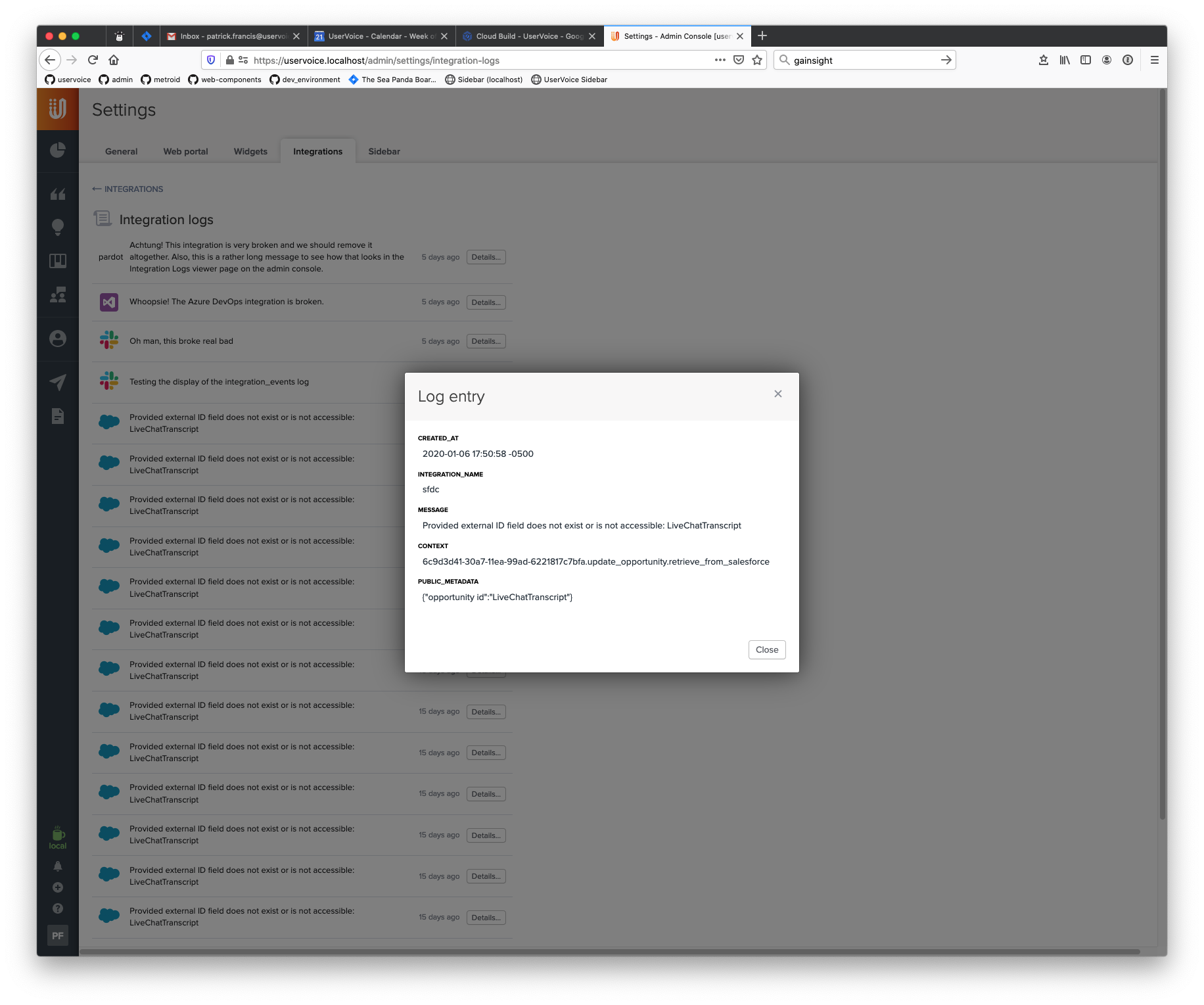 These logs can help identify the cause of problems with these integrations.