Product Availability
This is available in UserVoice Discovery Pro and Premium.

Not included in your plan? Want to learn more about the benefits? Leave us a message! If you're viewing this on our Help Center, click the Support bubble in the lower-right of this page.
On your UserVoice portal page, there is a home link that points to your website. If the link is not showing or you need to update the URL, we'll walk you through how.
Log into the Admin Console and click the icon in the bottom left corner
Click "General Settings"
Scroll down and click on "Account, billing, and usage"
You'll see "Organization Name & Website"
Click "Edit"
Your "Organization Name" will be the link text. The "Organization URL" will be the actual link to your website.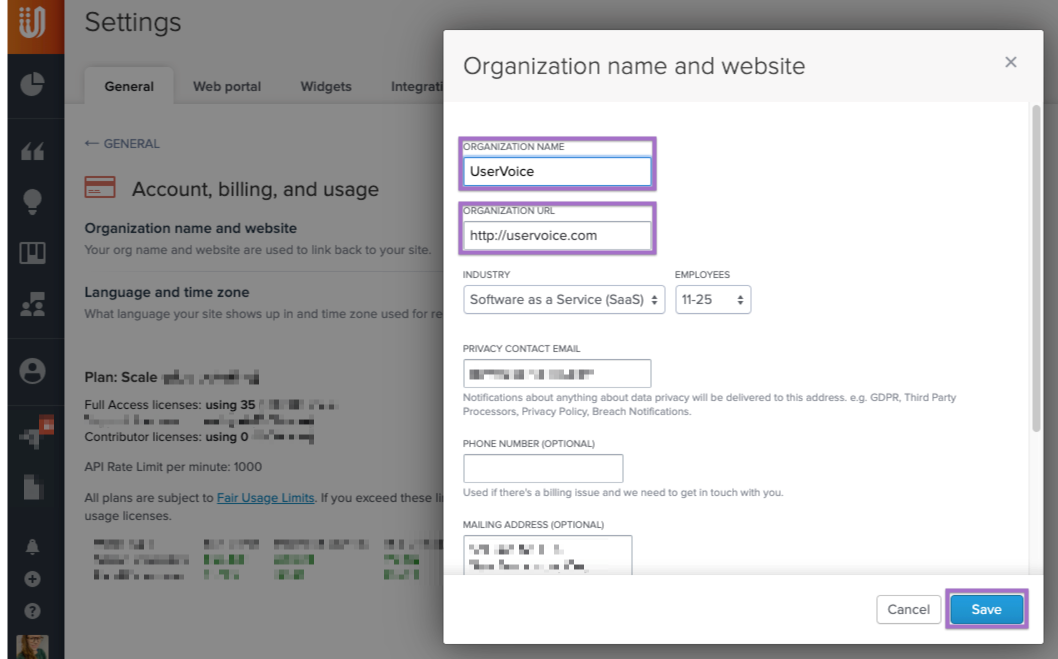 Be sure to save your settings!
Common Questions:
Q. Where is the Organization Name used?
A. It's used for the text of the "Home" link, the company name in our NPS Widget, and "from" name on auto-replies in our Ticketing System.