This is available in UserVoice Discovery.

Not included in your plan? Want to learn more about the benefits? Leave us a message! If you're viewing this on our Help Center, click the Support bubble in the lower-right of this page.
Bring the power of UserVoice even closer to where your internal team's communication is already happening.
We've enabled Slack to be another source of getting valuable product feedback into UserVoice. In doing that, we'll make it easier than ever to collaborate with colleagues about product feedback captured in UserVoice.
To learn more about best practices for using the UserVoice for Slack integration, click here.
Setup
From your UserVoice Admin Console, click the icon in the bottom-left corner to open the settings menu.
Click Integrations.
Choose Slack.
Select Add to Slack.
Confirm the Slack prompt for authentication. Make sure you select the correct workspace in the upper right if you have more than one workspace.
Choosing what to see
Once you have connected with Slack, you can select:
The channel you want to post events to
The Forums you would like to see events from
The types of events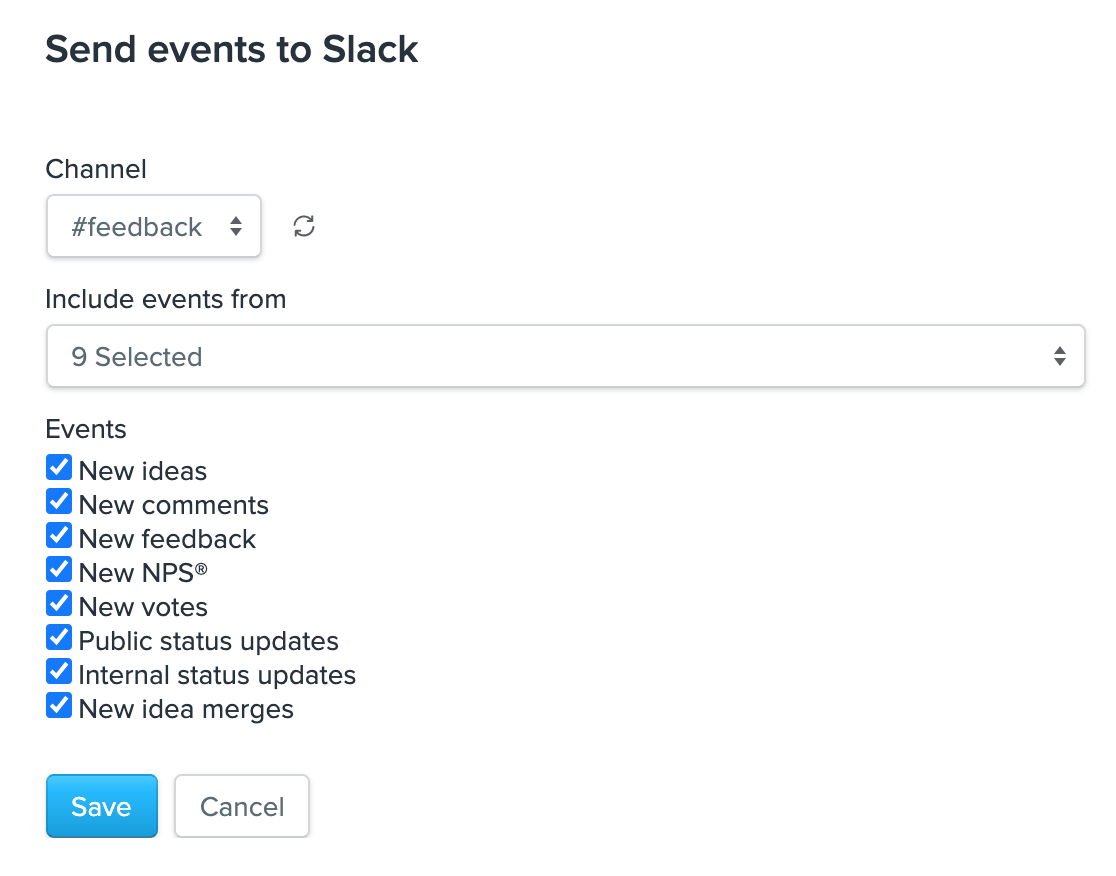 Save your settings, and you're done!
Additional Options
If you want to integrate with another channel, select Add another channel and follow the same setup. You may also choose to integrate with another workspace.

To remove the integration, simply click the trashcan icon.
To make changes to your selections, click the pencil icon.
Once you're set-up, check out this article on all the things you can do with the Slack integration!
You can view our Privacy Policy here.