This is available in UserVoice Discovery Pro and Premium.

Not included in your plan? Want to learn more about the benefits? Leave us a message! If you're viewing this on our Help Center, click the Support bubble in the lower-right of this page.
Configure Styling
You can now configure a style for your emails by adding your brand elements. Unless using a DKIM-configured email, these stylings will also come from no-reply subdomains.
Upload your logo. The max height is 100px.
Choose a Primary color that will be displayed on the Top Banner.
Choose a Secondary color that will be displayed as the Button colors.
Note: These colors are preselected from your site's colors in Appearances & features setting.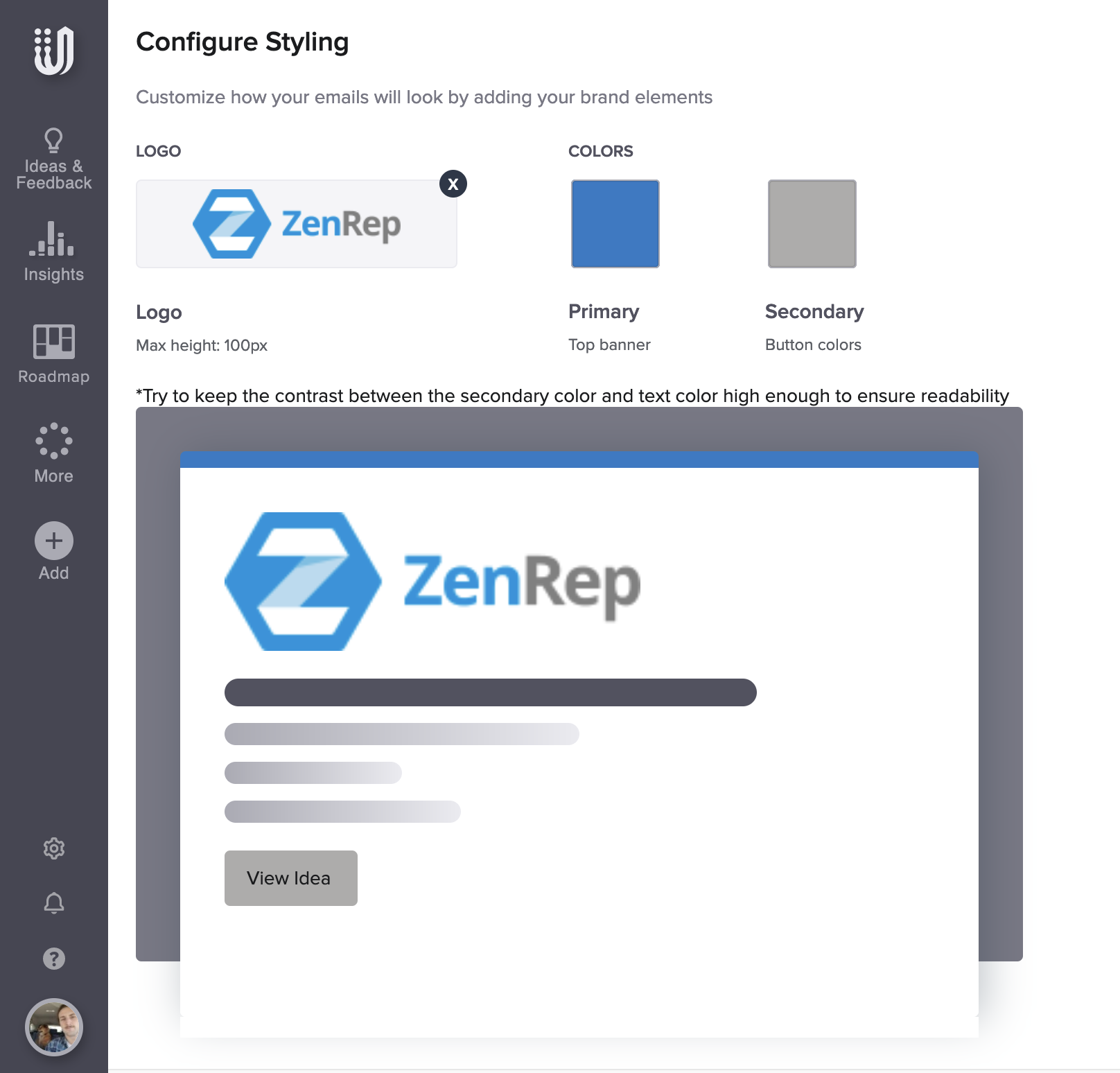 Review how the styling selected will appear within the demo screen. Remember to try to keep the contrast between the secondary color and text color high enough to ensure readability.