Using a DKIM configuration, you can now create a basic customized template of your emails sent to customers from within UserVoice. Add your company's logo to the header and color match the theme to your brand - truly making the system email's feel like your own!
What is DKIM?
DomainKeys Identified Mail (DKIM) is an authentication protocol used by mail clients to determine whether an email originated from the domain specified. This prevents spammers from wrongfully acting as the identity of a system that they do not belong to. In short, it helps prevent spammers from impersonating you and helps improve deliverability of legitimate emails.
How does it work?
DKIM adds a unique signature to the headers of emails sent from your domain; the signature is specific and unique to your domain and generated by a private key known only by our email provider. The corresponding public key is added to a DNS record for your domain. Once an email is sent and received by an email server, the public key will be checked to see if it corresponds to the private key used to generate the email signature. View this support article for our guided configuration steps.
Configure Styling
You can now configure a style for your emails by adding your brand elements. Unless using a DKIM-configured email, these stylings will also come from no-reply subdomains.
Upload your logo. The max heigh is 100px
Choose a Primary color that will be displayed on the Top Banner.
Choose a Secondary color that will be displayed as the Button colors.
Note: These colors are preselected from your site's colors in Appearances & features setting.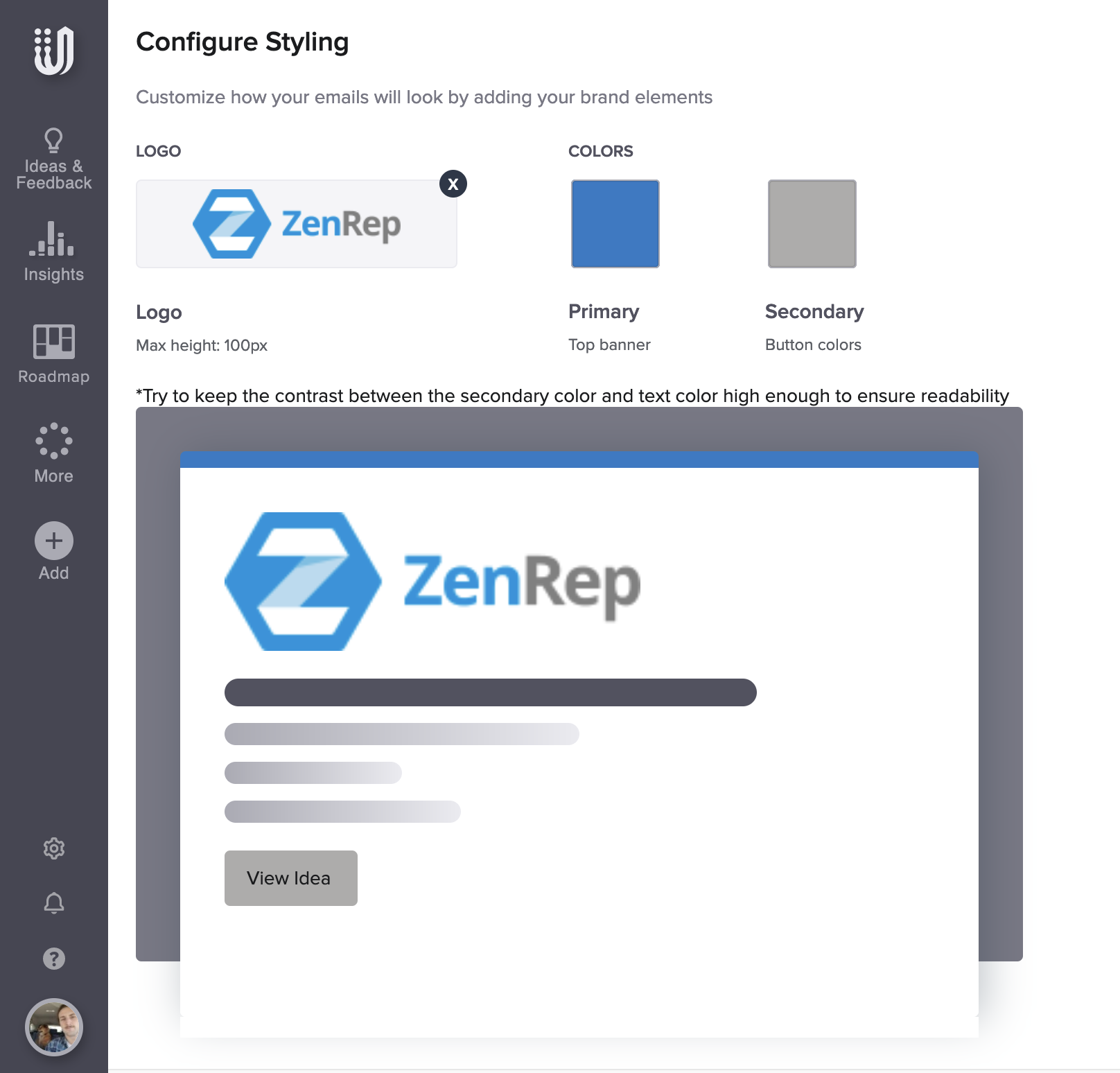 Review how the styling selected will appear within the demo screen. Remember to try to keep the contrast between the secondary color and text color high enough to ensure readability.