This is available in UserVoice Discovery Pro and Premium.

Not included in your plan? Want to learn more about the benefits? Leave us a message! If you're viewing this on our Help Center, click the Support bubble in the lower-right of this page.
Activity by Source
This is a view of your ideas, votes, comments, and contributor feedback by source. That is, how and where users are engaged.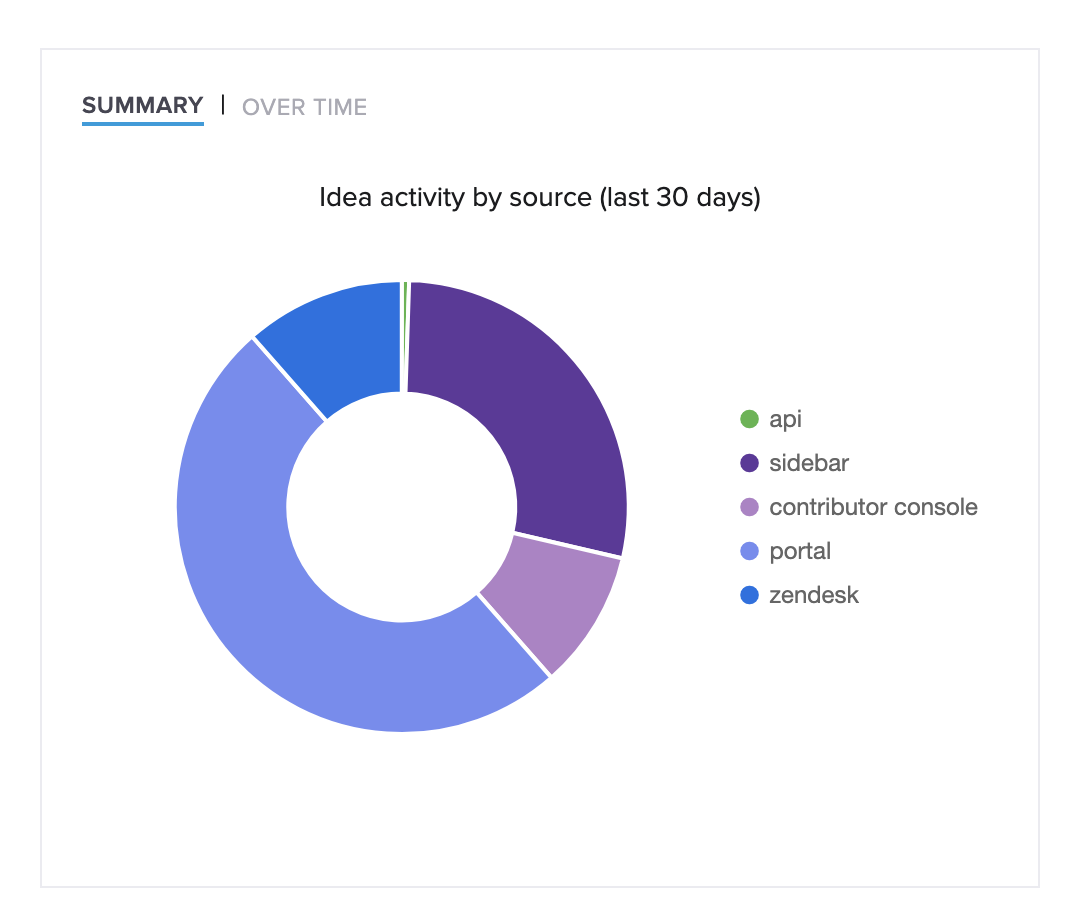 Why it matters: Are your users making use of the variety of feedback channels you're offering? Now that you have context into how much engagement your feedback program receives, you can use the activity by source report to understand which feedback sources are capturing the most feedback.
About the data:
The donut chart represents where idea activity is coming from. This can include the portal, the contributor sidebar, contributor console, the Post Idea widget, or any other integrations you have configured.