This is available in UserVoice Discovery and Premium.

Not included in your plan? Want to learn more about the benefits? Leave us a message! If you're viewing this on our Help Center, click the Support bubble in the lower-right of this page.
Now introducing Multiple Roadmaps! Your Product Roadmap is a strategic communication tool and it gives internal teams more visibility into your priorities and the data behind decisions. This leads to greater understanding, alignment, and buy-in.

UserVoice's Roadmap will enable your Product Team to:
Reduce time spent meeting with internal teams to disseminate information.
Increase alignment and buy-in by linking supporting customer ideas to features on a Roadmap.
Reduce risk associated by getting internal team feedback on a Roadmap.
Create a Roadmap
Create up to 10 additional roadmaps by click the "+" in the right-hand corner and select "Roadmap". Select "Add Roadmap" to create a new roadmap and name accordingly.
View here on how to add a feature to a Roadmap.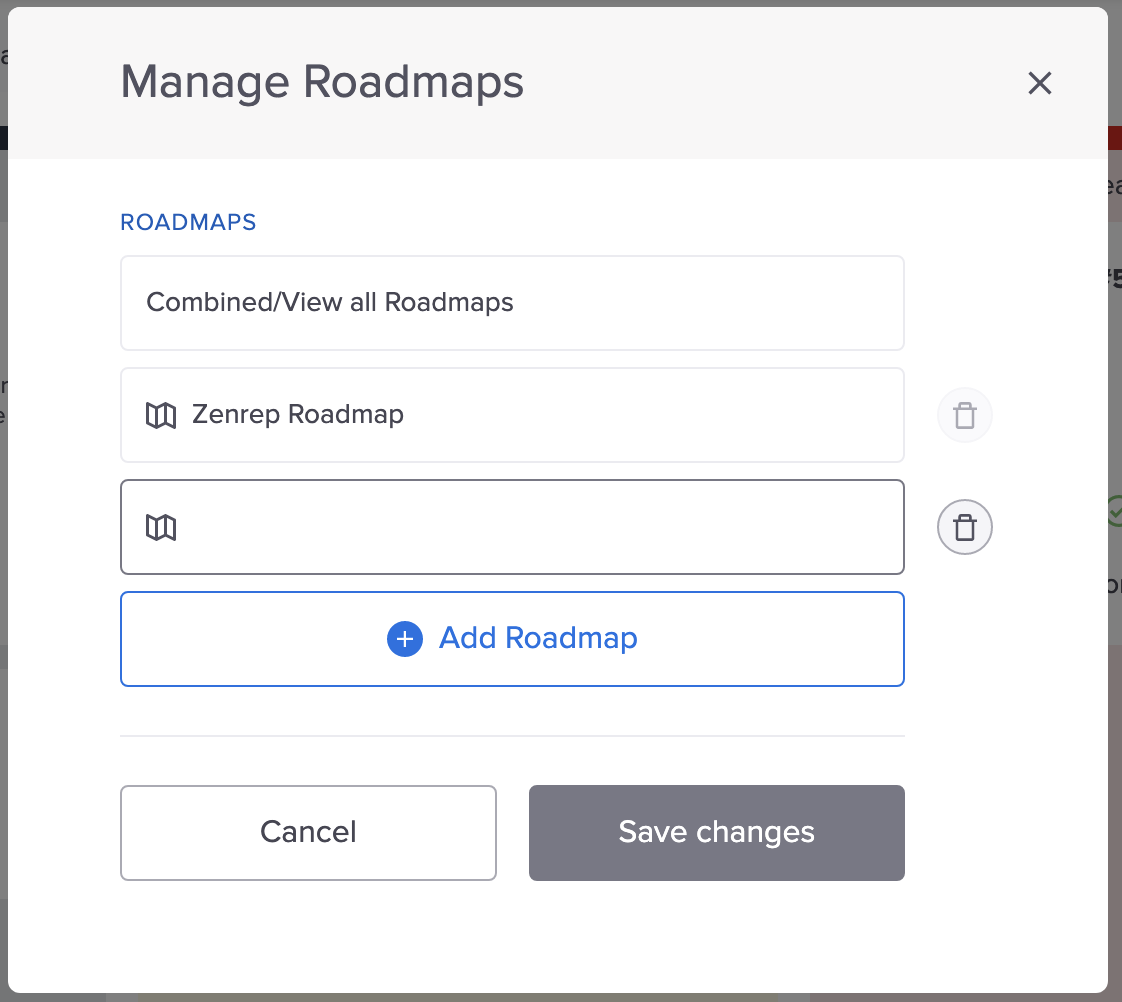 View a Roadmap
View each roadmap individually, or view all roadmaps together. Furthermore, view your roadmap by specific product areas and/or status.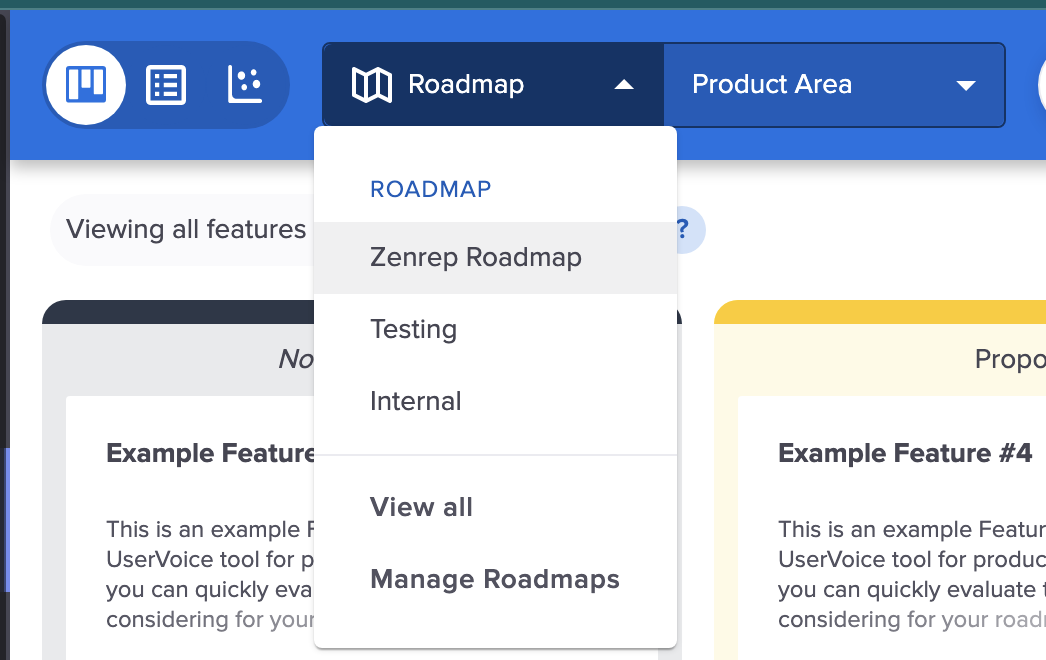 Delete a Roadmap
Select the Roadmap at the top row and click "Manage Roadmaps". Click the trashcan bucket to initiate. You will be prompted a confirmation screen before deletion.
Note: Deleting a roadmap will also delete all features associated with it and remove share access with your collaborators. Once deleted, this action cannot be undone or recovered.