This is available in UserVoice Discovery.
Help bring more cross-functional collaboration between product teams and team members who contribute feedback with the ability to Flag Ideas as Important. We've made it easier than ever for contributors to communicate important ideas to product teams.
Here's how it works!


The Contributor Experience
Anywhere contributors capture feedback today will now include the ability to "Flag this idea as important" after feedback has been captured or a new idea created by a contributor. This can be done from all contributor capture feedback experiences.
Contributor Console

Contributor Sidebar

Zendesk embedded capture feedback app

Salesforce embedded capture feedback app (Premium plan)

Gainsight Customer 360 Integration (Premium plan add-on)
For example, in the contributor console, when feedback is captured on behalf of a customer, Contributors now have the ability to "flag the idea as important" after submission.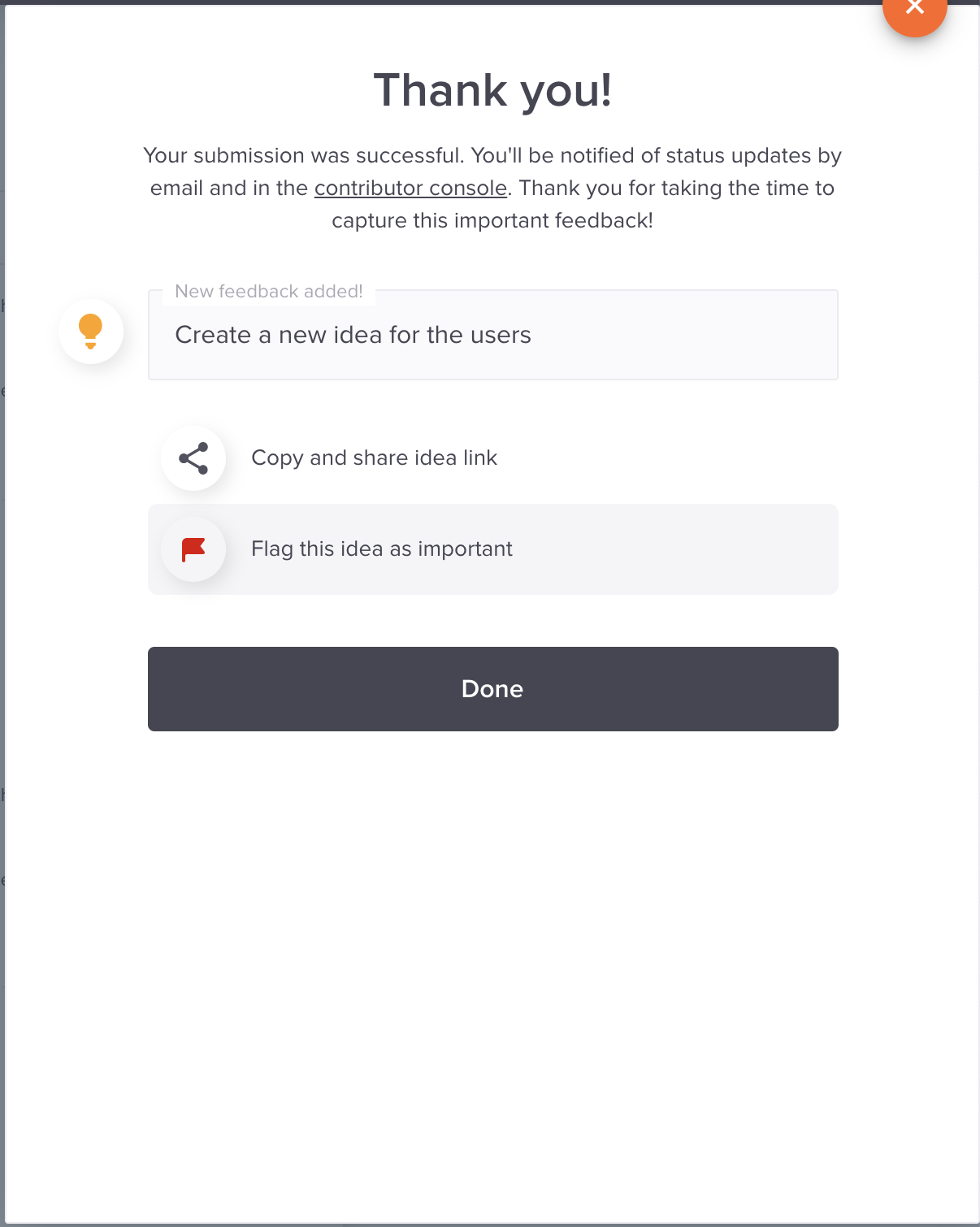 Flagging an idea as important is an optional action. However, if a contributor decides to flag an idea as important, it is required for them to include a reason for flagging that idea.
This provides an opportunity for that contributor to provide more helpful context as to why an idea is important. That context will be helpful later when product team members are reviewing all the ideas that have been flagged by their team members.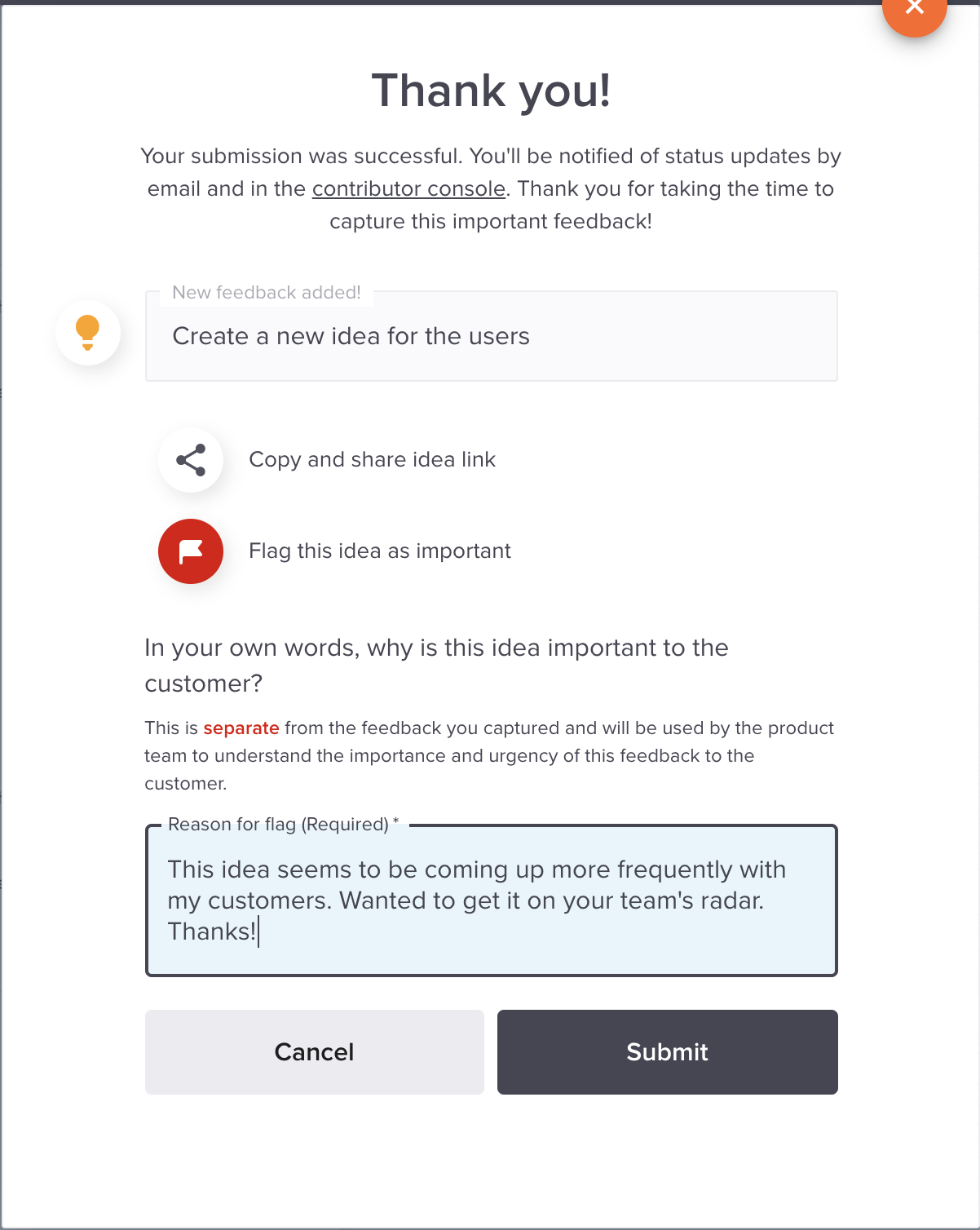 The Admin Experience
In the admin console, the Ideas section has a new tab dedicated to making it easy to see what ideas have been flagged by contributing team members.
Ideas in this view are sorted based on recency of added flags

Account data (premium plan) helps provide broader context regarding the support that idea has received across all accounts.

Forum filtering helps you focus on flagged ideas most important to you.

Team filtering helps you narrow in on ideas that have been flagged as important on a team by team basis. i.e. what ideas are my sales team flagging vs my customer success team.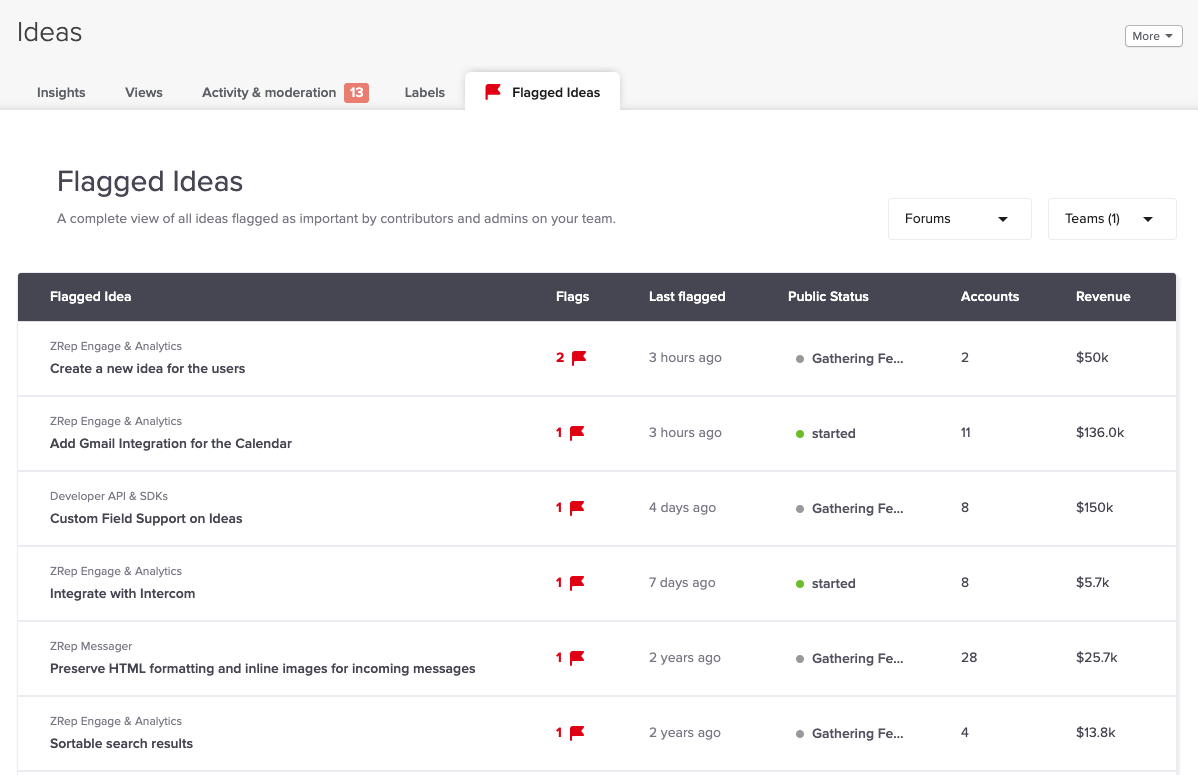 Clicking into each idea will launch a view that makes it easy to see all flagged reasons provided by contributors. In this view admins can see
Contributor who flagged the idea along with their reason for flagging.

The account each contributor was talking to when they flagged the idea.

Ability to Clear Flags & Close the Loop with the contributor who flagged the idea.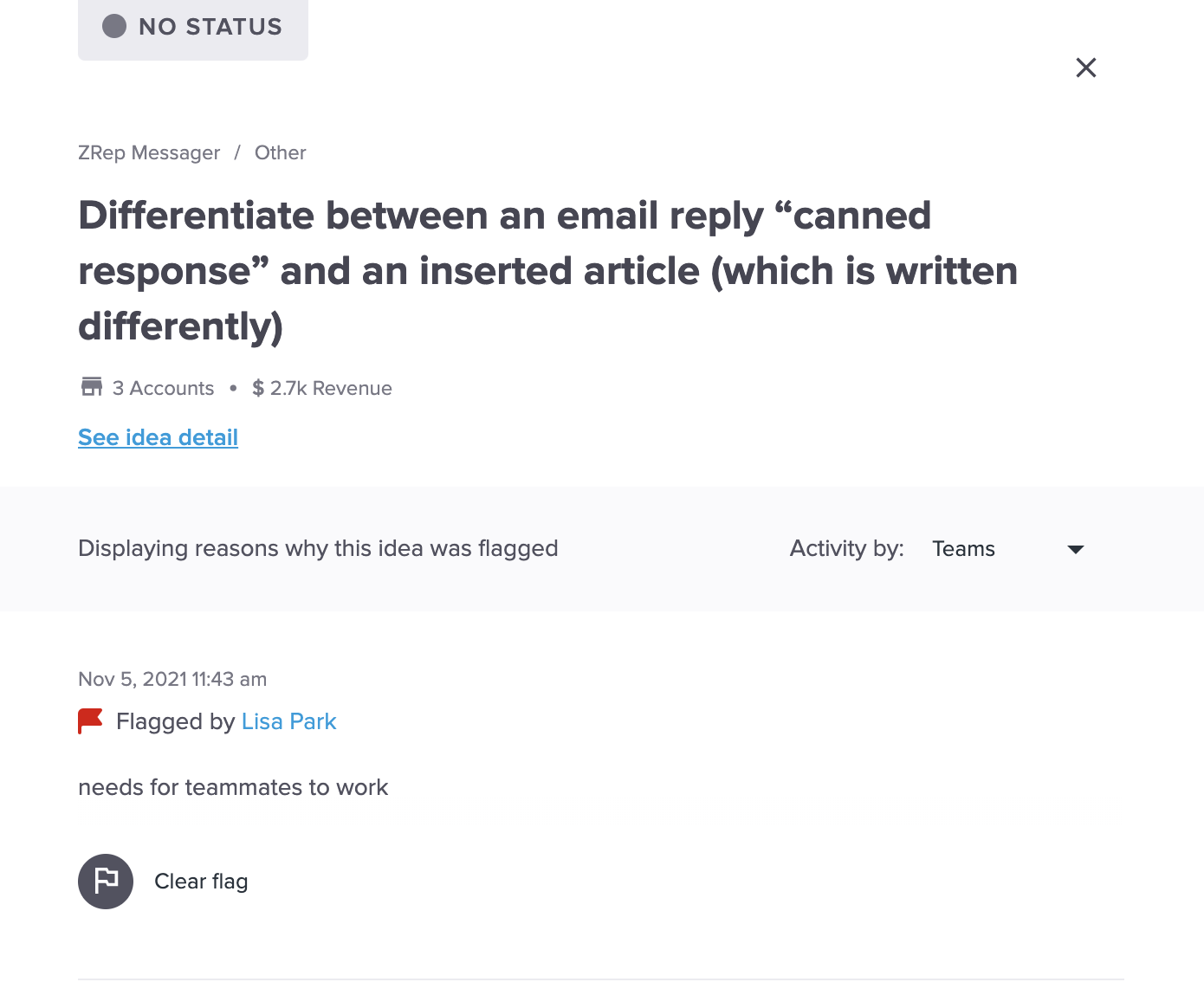 Admins have the ability to also send notifications to their emails via Activity Updates. See this article for more information on how to enable or disable this notification.