This is available in UserVoice Discovery Essentials, Pro and Premium.

Not included in your plan? Want to learn more about the benefits? Leave us a message! If you're viewing this on our Help Center, click the Support bubble in the lower-right of this page.
UserVoice's Saved Views and Notifications make it easy for everyone on your product team to get alerted to just the information that's relevant to them.
Set up Custom Views and Notifications
When viewing ideas in the Idea Grid of the Admin Console, you have the option to filter, sort ideas, and rearrange columns. You can filter by labels (what are labels and how do you use them?), forums, categories, statuses, and admin responses. You can use just one filter or combine multiple filters.

Once your results are returned, click the Plus button next to the search bar, which will save it as a personalized view for your admin profile.
Note: Column width adjustments will not be saved.
When you create a view, you'll see the option to name the view, and choose what notifications you want to receive for that view. You will get a daily summary of the activity options you checked for your views.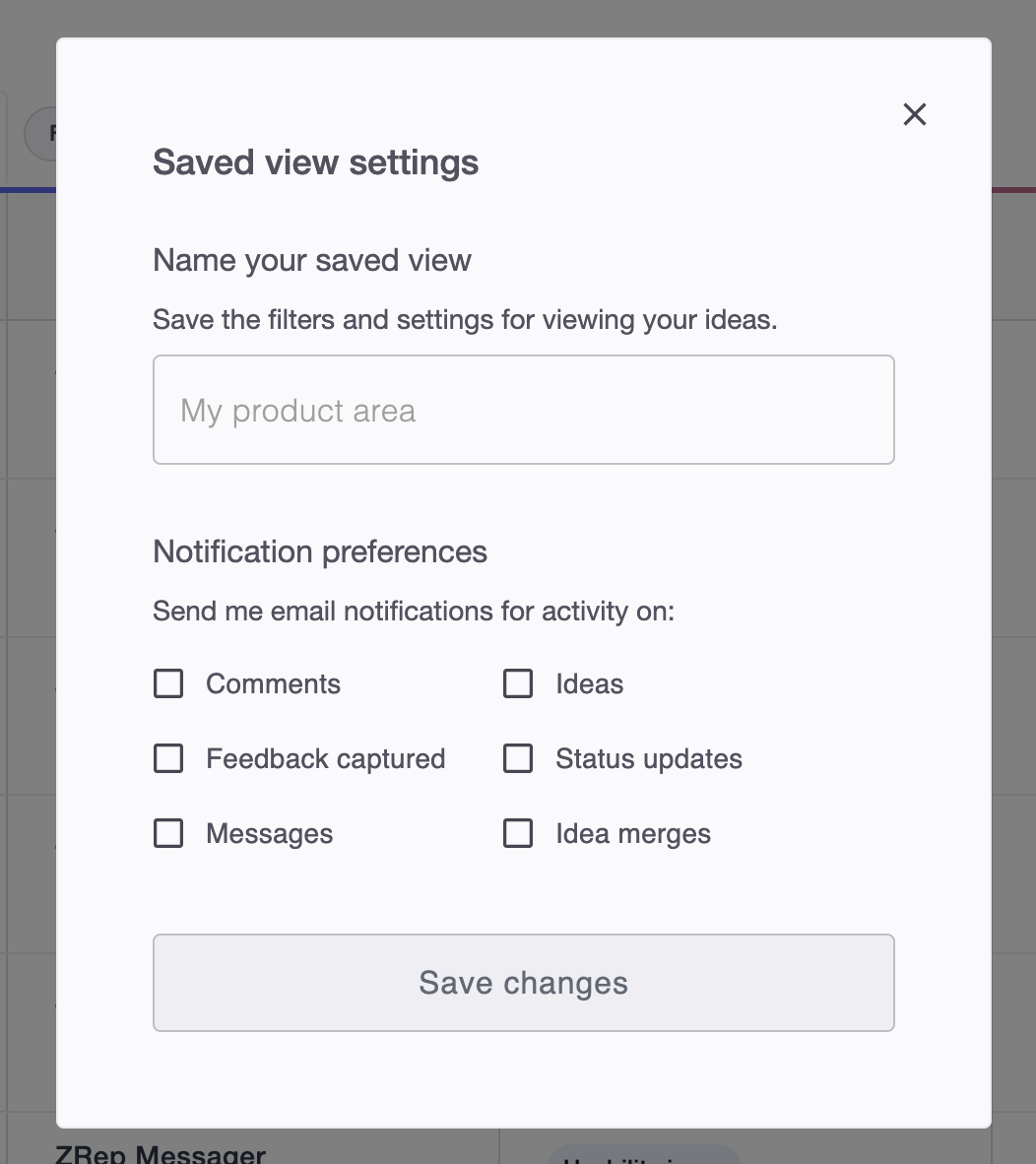 How do I see and manage my views and notifications?
To view by your idea grid by your custom view, click All Ideas, and select a Saved View.
To manage your views, either select View all saved views at the bottom of the list, or click the Ideas & Feedback icon in the left-hand menu and select My Saved Views. You'll see a list of your views at the top of the page. If you click edit for a view, you can change the notifications settings or name of the view.