This is available in UserVoice Discovery Essentials, Pro and Premium.

Not included in your plan? Want to learn more about the benefits? Leave us a message! If you're viewing this on our Help Center, click the Support bubble in the lower-right of this page.
Labels are internal tags you can use to organize ideas (admins will be able to see and use them, but not end-users). We'll walk you through how to set them up and the different ways you can use them.
Create your Labels
Click the Ideas & Feedback icon on the left
Click the "Labels" tab.
Existing labels will display here.
Click the '+' icon on the right to create a new label.
You'll be prompted to enter the label name. You can choose to nest it under an existing label
Bulk add labels
To bulk add a label to ideas, in the idea grid click the checkbox next to the ideas you wish to add the labels. Note: you can only add bulk labels to 5,000 ideas at a time.
Click "More actions" from the top menu and choose "Modify labels".
Select the labels you wish to add to the selected ideas.
If you make a mistake, click "Undo" immediately after applying the bulk label.
Add a label to one idea
There are a couple of ways to add a label to an idea.
When viewing anidea in the idea grid, click the idea title to open the idea details. Scroll down to find the label icon (looks like a tag) to add labels.
Display the label column in the idea grid by clicking the column selector. Labels will then be displayed in line with the ideas for you to manage.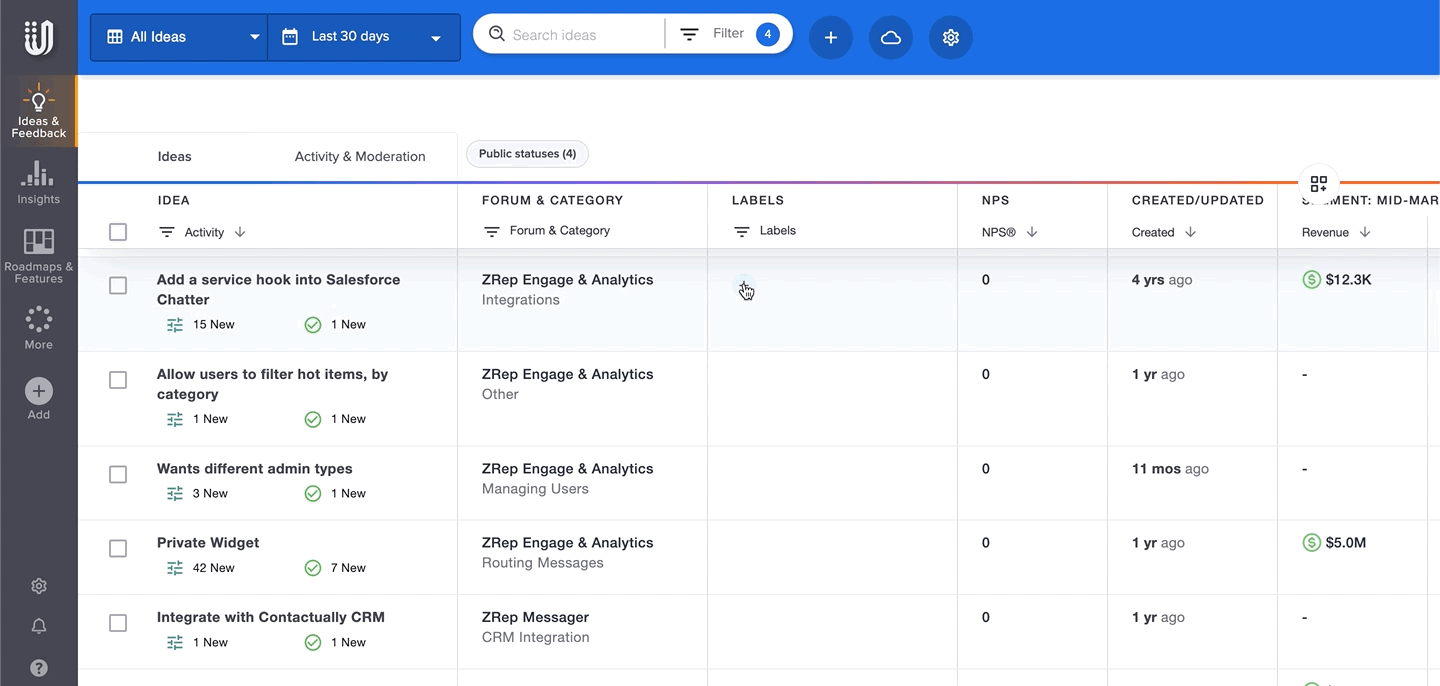 Managing your Labels
Click the Ideas icon -> Click the Labels tab at the top of the page.
You will be able to see how many ideas are using an existing label and can click through to view them.
If you click vertical ellipsis option on the right, you will be able to edit the label, change which label it is nested under or delete it.

How to use Labels
To find all ideas with a specific label, you can view all ideas within the Label management grid.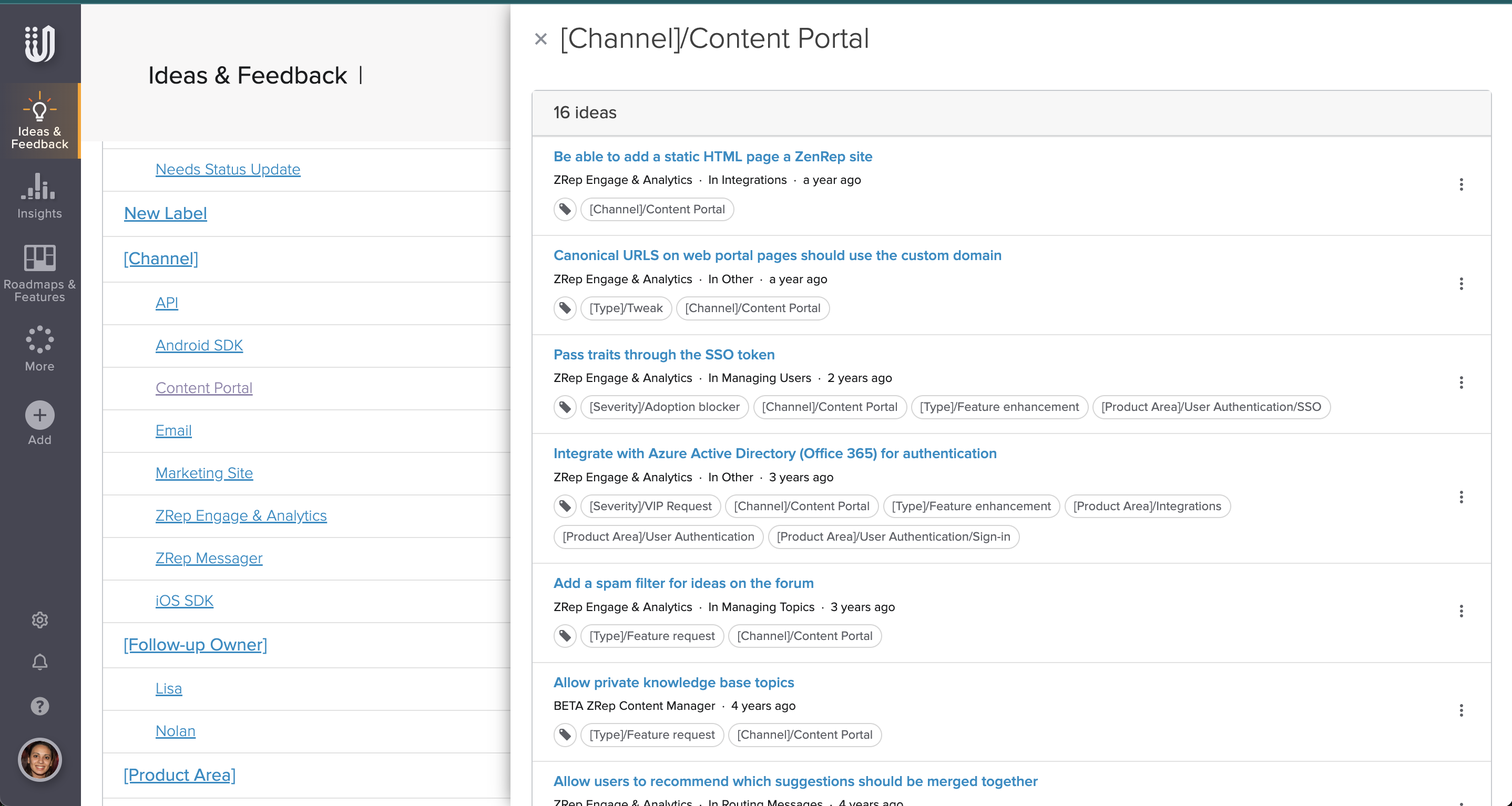 Or by filtering by All Time in the Idea grid. The idea grid will also filter by date, forum, category, activity, and status.

Results given will be all ideas that include this label, not ideas that are only this label.