This is available in UserVoice Discovery as an add-on.

Not included in your plan? Want to learn more about the benefits? Leave us a message! If you're viewing this on our Help Center, click the Support bubble in the lower-right of this page.
Our FullStory integration links a user's ideas and comments to their associated Fullstory session, allowing you to see what a user was doing before they left feedback.
Viewing FullStory sessions from UserVoice
Once you have connected FullStory with UserVoice, you will be able to quickly access FullStory user sessions that correspond to ideas and comments created by your customers. When a customer creates or comments on an idea, we will fetch the latest FullStory session associated with their email address, within the previous 24 hours.
FullStory session links will appear in several locations throughout UserVoice.
Idea activity feed

Account activity feed

User activity feed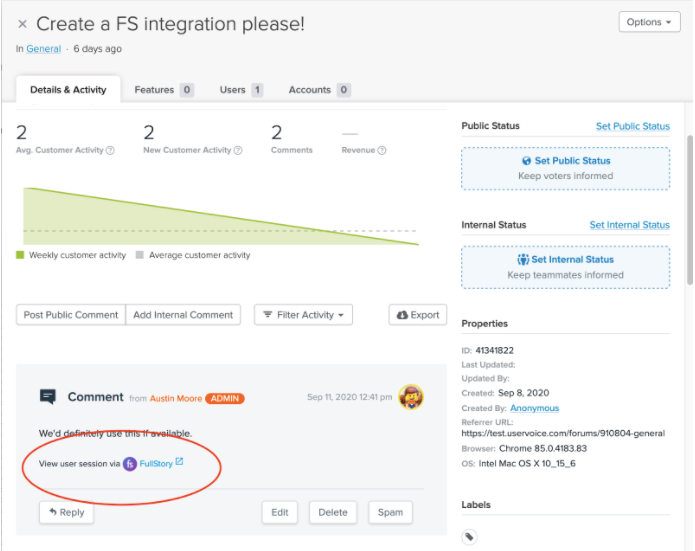 We also surface the 4 most recent FullStory sessions on a user's detail page, enabling you to quickly view their recent interactions within your product.