This is available in UserVoice Discovery Premium as an add-on.

Not included in your plan? Want to learn more about the benefits? Leave us a message! If you're viewing this on our Help Center, click the Support bubble in the lower-right of this page.
Integrate UserVoice with Gainsight's Customer 360 - your customers deserve to be seen and heard.


Create visibility on an account's ideas directly in Gainsight
Your team members can conveniently view their accounts' feedback and ideas to prepare for business reviews and renewal conversations.

View idea status updates on accounts you manage
Your team members don't have to ask Product whether or not something is being prioritized, they can now view status updates for accounts they manage directly in Gainsight.
Note: The number of total supported ideas may not match the number of ideas shown in the list as merged and deleted ideas are included in the count, but not in the list.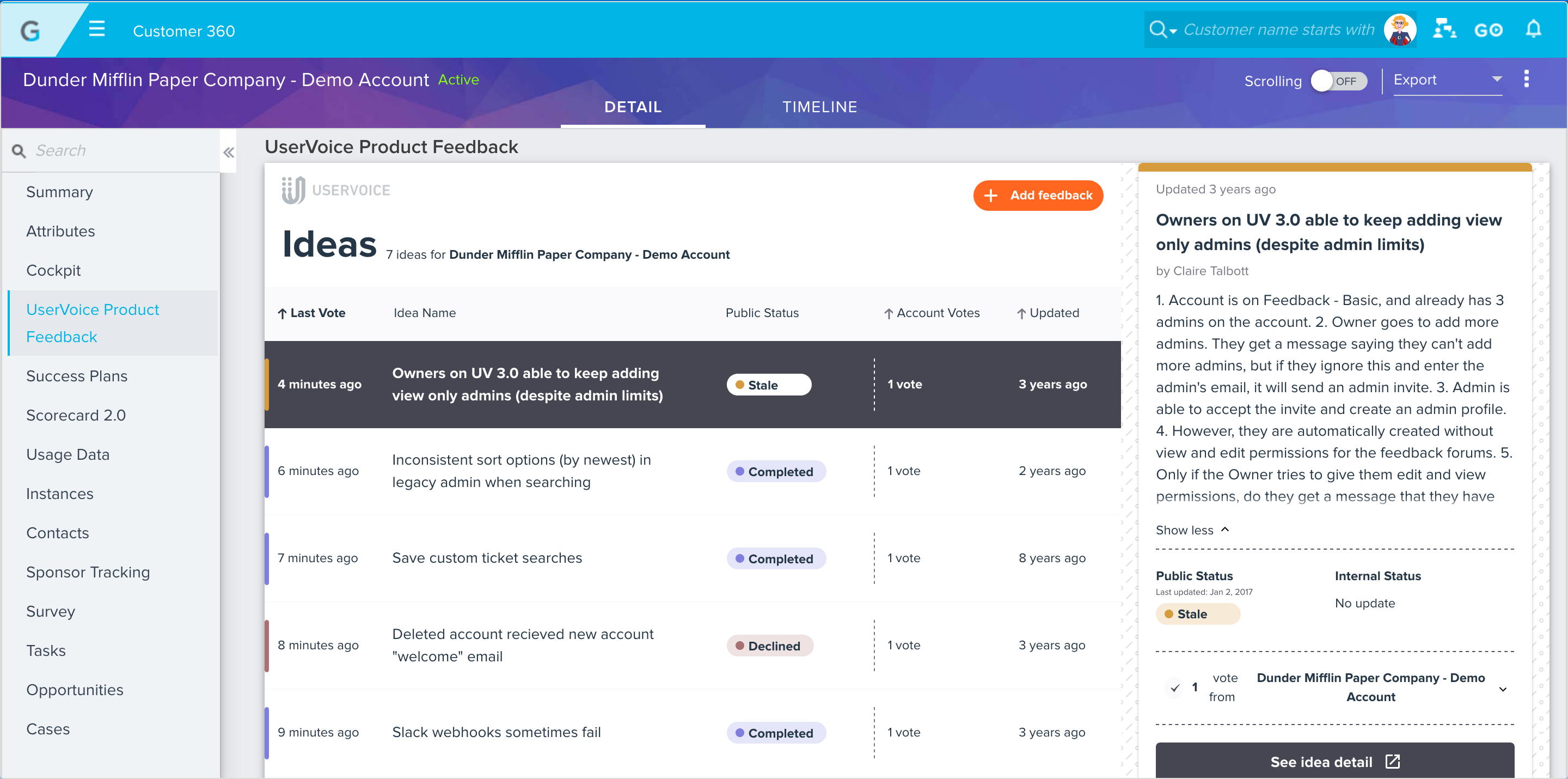 Capture feedback for an account from the C360 page
Adding feedback and customer ideas directly within Gainsight is a huge added convenience for your team members - no need to open a bookmarklet or switch to another browser tab!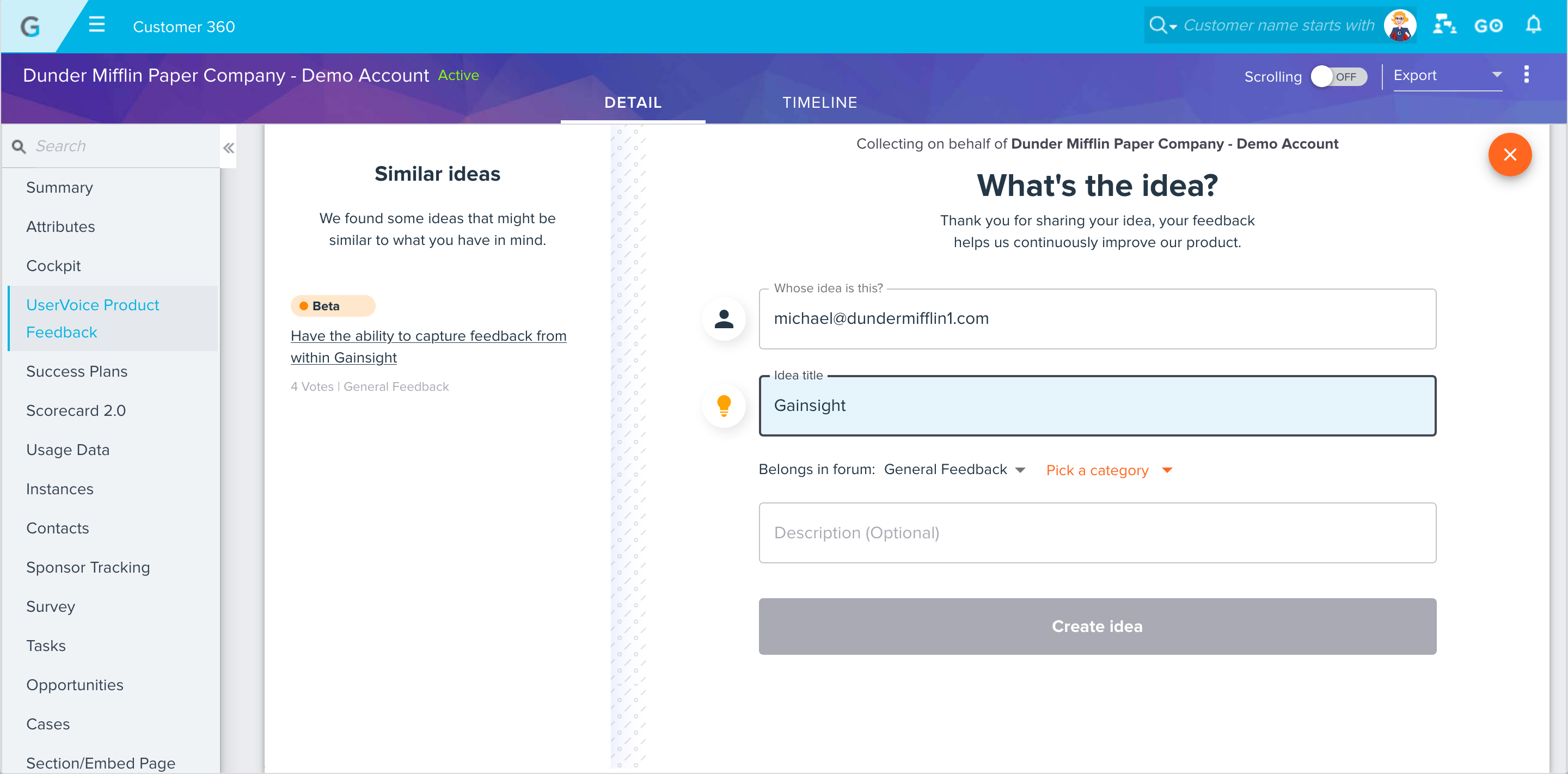 Ready to integrate? Click here to learn how to set up this integration!