This is available in UserVoice Discovery as an add-on.

Not included in your plan? Want to learn more about the benefits? Leave us a message! If you're viewing this on our Help Center, click the Support bubble in the lower-right of this page.
With Elev.io's UserVoice integration, you can allow voters to provide feedback from your Elev.io Assistant.

To implement this, we created a single article in Elev.io that contains the "Post idea" widget code from UserVoice. In Elevio, we first create a custom "single article" module: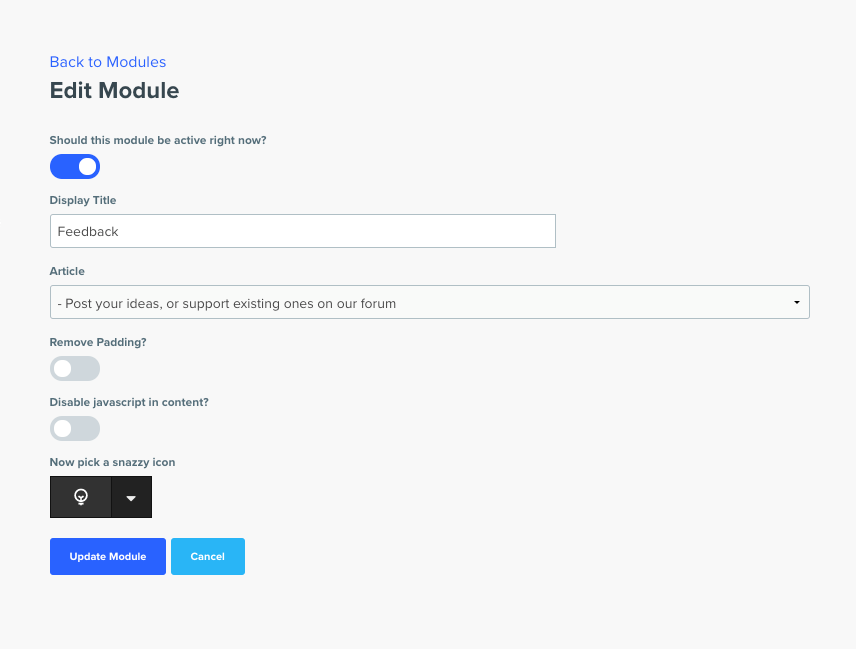 Next, you will add the widget code HTML to the single article module. This will look like the following, and you can reference this article for information about retrieving the widget code HTML: