Product Availability
This is available in UserVoice Discovery Essentials, Pro and Premium.

Not included in your plan? Want to learn more about the benefits? Leave us a message! If you're viewing this on our Help Center, click the Support bubble in the lower-right of this page.
Get more done on the Activity feed where you can filter by each activity type to simplify repetitive tasks. When on the Activity tab, if you apply the new date filter only activity that has happened in the specified timeframe will display.
Activity Filters
Easily select one activity with the "Only" option.
Filter for specific activities further by filtering certain forums, statuses, etc.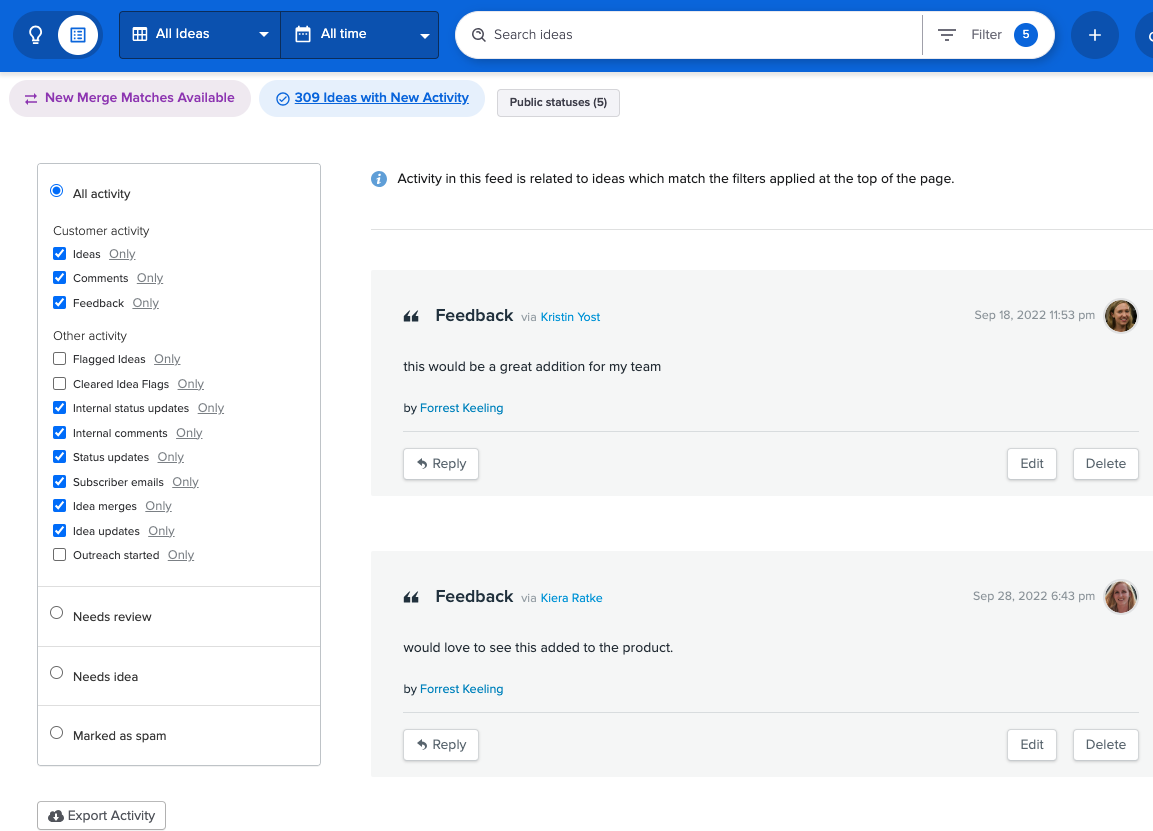 Managing Activities
Manage and respond to feedback, comments, and ideas in thread.
Similar to the idea grid, access the idea details page to view more information for further context about the idea, users, and accounts.


Review moderated ideas within the "Needs review". See more.
For any feedback captured without an idea attached, view the tab "Needs idea".
Review all spam under the tab "Marked as Spam". See more.
Export Activity
Export visible items from the activity feed by clicking Export Activity on a view.