This is available in UserVoice Discovery Pro and Premium.

Not included in your plan? Want to learn more about the benefits? Leave us a message! If you're viewing this on our Help Center, click the Support bubble in the lower-right of this page.
Merge Matches is a new way to automatically identify which ideas are similar to one another, giving you the option to merge them together to help reduce the number of duplicate ideas.

Appended to the top of Ideas Grid or next to an idea used for suggestions, you can initiate Merge Matches at any time. When there are new suggestions available, the button will appear. Otherwise, the button will not be present.
If you are in a filtered view, merge match will only suggest matches for ideas that are part of your filtered results; however, the ideas identified as matches will not be from the filtered list, they come from the entire pool of ideas (which could be from a different forum).
Merge Match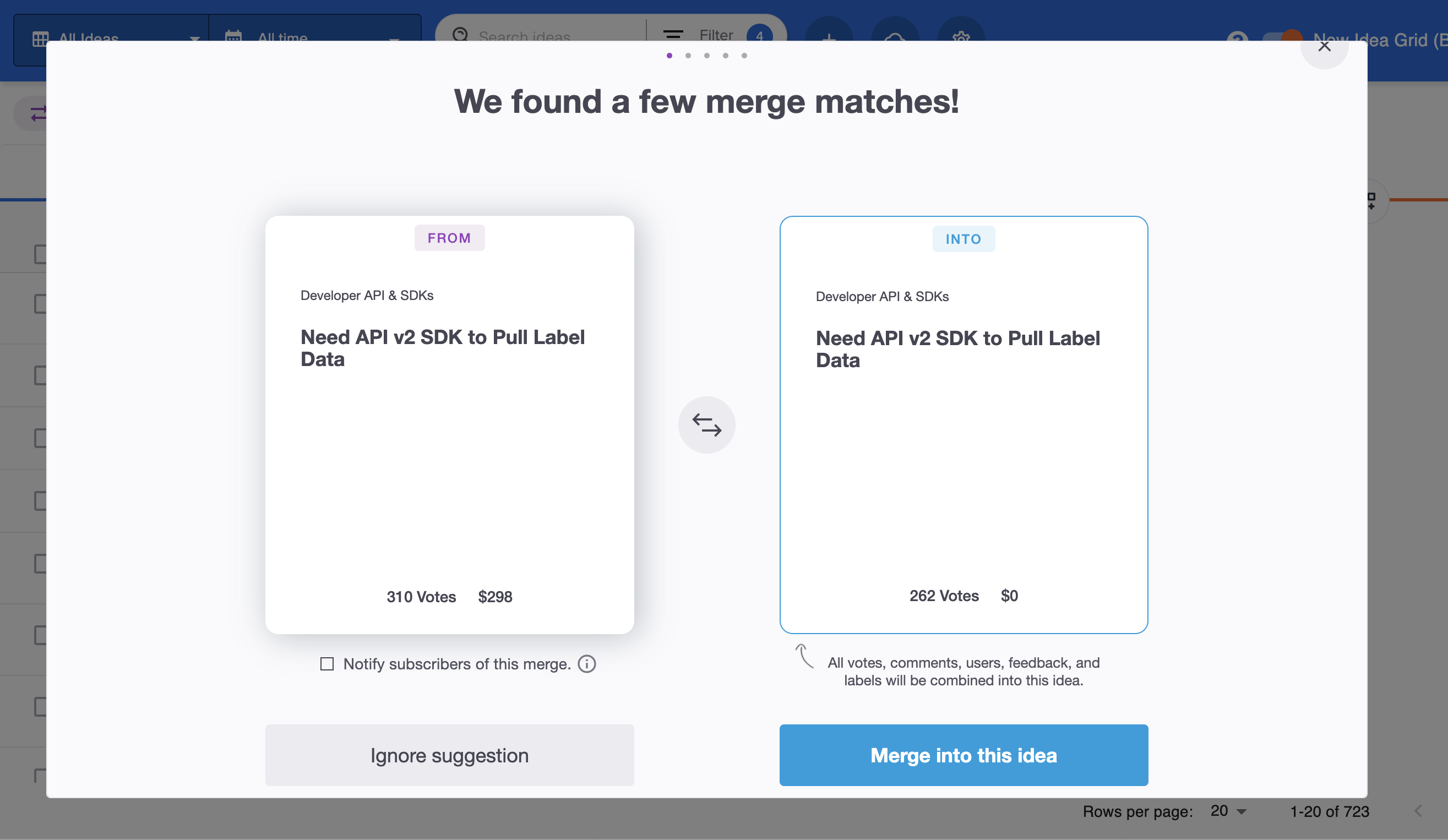 For each merge suggestion, you can either choose to merge the ideas or ignore the suggestion.
Be careful: Ignoring the suggestion is not considered a "skip" button.
Notify subscribers of the merge by clicking the checkbox.
Want the idea to merge in the other direction so that it is in the correct Forum and/or Category? Click the double arrows in the middle to flip the direction of the merge.
Once merged, all votes, comments, users, feedback, and labels will be combined into the idea.