This is available in UserVoice Discovery.

Not included in your plan? Want to learn more about the benefits? Leave us a message! If you're viewing this on our Help Center, click the Support bubble in the lower-right of this page.
There are a few different methods for moving ideas between forums and categories in UserVoice.
Bulk Moving Ideas
1) In the idea grid, use the checkboxes to the left to select the Idea(s) you'd like to move.
2) In the lower-middle ribbon, click the ellipses (three dots) and select Move ideas.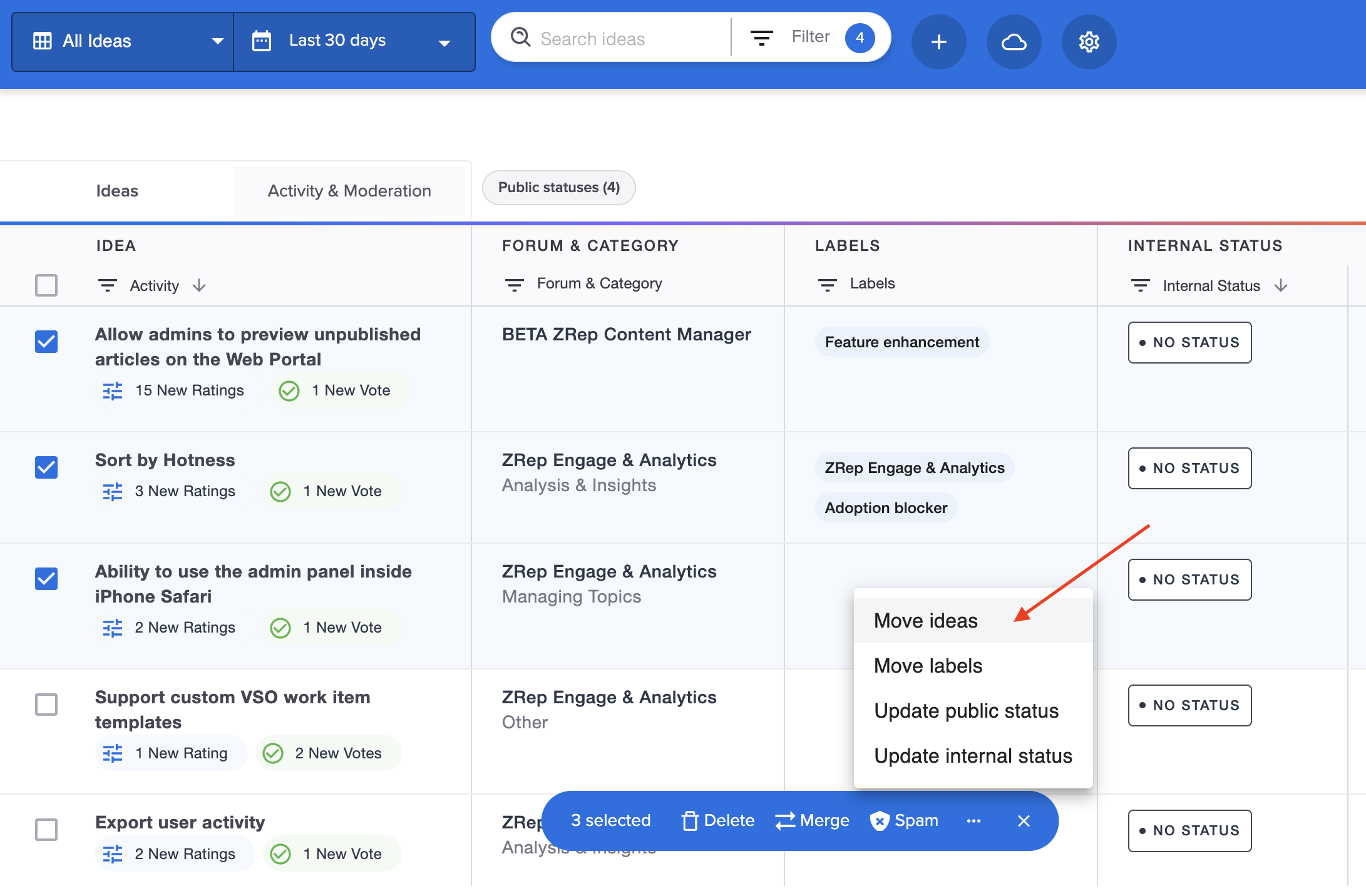 3) In the pop-up, you will see options to select a for the category and/or forum to move the idea(s) into.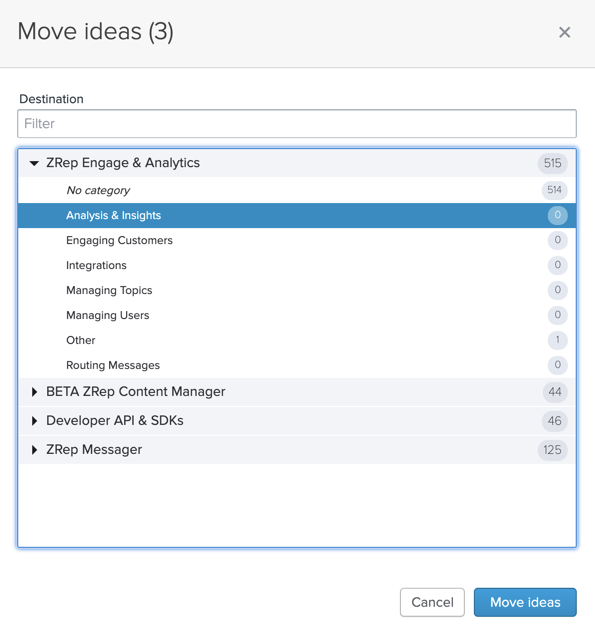 Move Individual Ideas
Along with the above method, you can also move an individual idea on it's idea detail's page by editing the idea.

1) On an idea's detail page, select the pencil next to the title.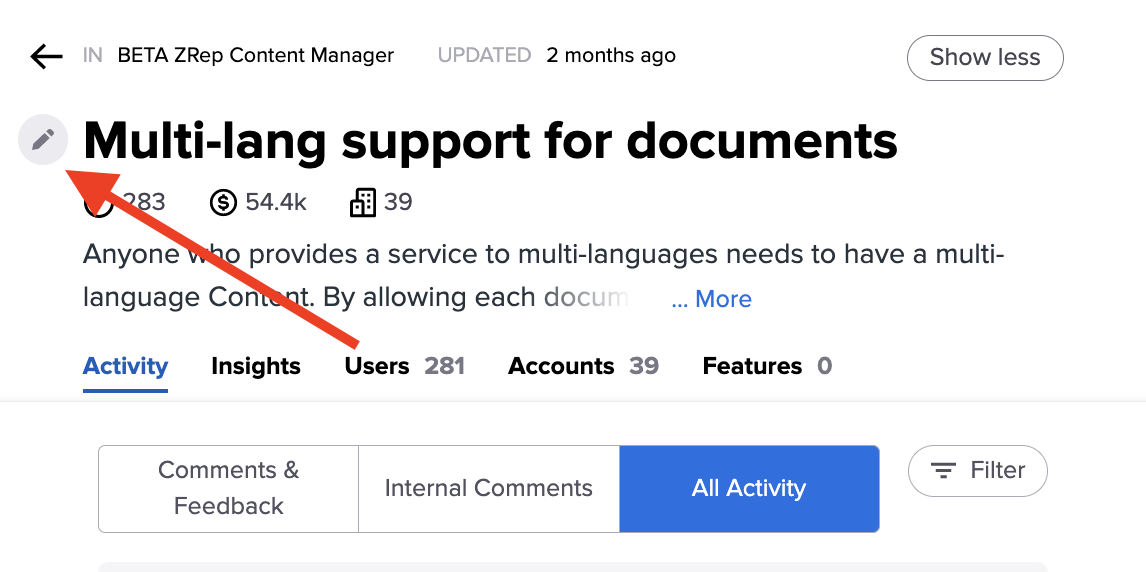 2) From the pop-up, you will see corresponding drop-down options to change the forum or category of the idea. Change these, and click "Save changes" to move the idea.